Gold & Silver Dealers in Ukiah, CA
There isn't much that compares to silver and gold in terms of beauty, allure, and worth. From jewelry to coins, and even as raw precious metals, the demand and appreciation for silver and gold are undeniable. And if you are looking to buy gold near me in the Ukiah, California area, then The Coin Shop is where you want to go.
Where to Sell and Buy Gold Near Me
The market for silver and gold is historically rock solid, but like any market, the values of these precious metals continually fluctuate. That is also why it is important to know what the current market value is when choosing to buy or sell silver and gold.
The good news is, The Coin Shop can help with all of your silver and gold questions. That includes offering sellers of silver and gold fair market rates based on current exchange rates, and we sell silver and gold too.
If you have an old collection of coins, jewelry, or silver and gold metals that you want to sell, then The Coin Shop can help. If you are looking to buy high-quality silver and gold items (like that ring), then you are also in the right place.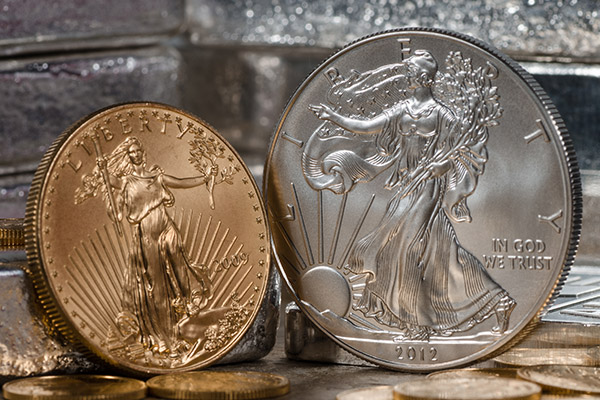 For All Your Silver & Gold Needs
Welcome to The Coin Shop, where we are experts in all things silver and gold. Need an appraisal on that item of jewelry? Want to see if your silver antiques have any real value? Then take advantage of our 40-plus years of experience and expertise in the silver and gold market, and get honest appraisals and real offers for your silver and gold items.
At The Coin Shop, we deal in many types of precious and valuable commodities, and we have been serving Ukiah, CA and the surrounding communities since 1980. In fact, we buy, sell, and trade gold and silver coins, complete coin collections, gold, and silver bullion, scrap precious metals, jewelry, and more. Thank you for visiting The Coin Shop. Please feel free to contact us with any questions, and we invite you to bring your silver and gold down to our shop for an honest and accurate appraisal today.